Comments by Brian Shilhavy
Editor, Health Impact News
Electricity is a part of all of our lives today, and we seldom give much thought to it unless it is not there when we expect it to be.
Like many stories regarding diseases and potential cures that are not widely known, I stumbled upon this one due to a friend who had a health condition, cancer, and his search for what was causing it. He was not finding answers from the standard medical community and their treatments for cancer, which seldom, if ever, look for the underlying causes.
My friend is Amish, and he is part of a community in Wisconsin that raises healthy food that Tropical Traditions sells on the GrassfedTraditions.com website.
This Amish community lives "off the grid" and seldom uses electricity. But in my friend's search for causes as to why he was struggling to overcome cancer, he contacted a local resident in their area of western Wisconsin who was an expert on the harmful effects of electricity. This person came to his farm, and determined that his farm had large concentrations of electrical current passing through it, something those in the power industry describe as "stray voltage." With the help of this local electrician, he was able to install some some copper wiring as a "shield" around his living quarters. He reported:
"Headaches, stomach aches, and inflammation which were common before are now much improved."
So this intrigued me. How could a local "electrician" in rural Wisconsin have such knowledge, I wondered. I decided to look him up, and found that his name is Dave Stetzer. Here is Dave Stetzer's bio, from his website:
Dave Stetzer has been an electrician by training, education and experience for over 30 years. He joined the United States Air Force in December 1970 and began his career in electricity when he attended electronics school at Keesler Air Force Base in Biloxi Mississippi from February through November 1971. At that time, Keesler AFB was known as the world's #1 electronics school.

During this training Dave was given top-secret military clearance, as much of the electronic equipment he worked on was, and still remains, highly classified. Dave completed training as a ground radio communications electronics technician and was assigned to the 676 Radar Squadron, Antigo Air Force Station, Antigo, Wisconsin. There he diagnosed and repaired a variety of electronic equipment, including PC boards, Klystron tubes and integrated circuits, as well as highly classified military electronic equipment, employing among other things, spectrum analyzers, oscilloscopes, signal generators, and digital frequency counters.

In February 1972, Dave received an assignment to go to Vietnam and was sent to KY8-38 Crypto School at Lackland Air Force Base in San Antonio, Texas where his top-secret military clearance was upgraded to include crypto access. Upon completion of this training, Dave returned to the 676 Radar Squadron at Antigo Air Force Station pending his November port call to Vietnam; his assignment was subsequently changed due to the official ending of the Vietnam War in September 1972. Dave's duties continued as before, with the additional tasks of diagnosing, maintaining, and repairing highly classified crypto electronic equipment. Upon completion of his tour of duty, Dave received an honorable discharge from the United States Air Force.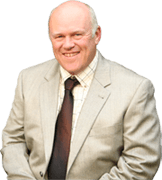 There is much literature in the alternative health field regarding the dangers of electromagnetic fields (EMFs) from items such as cell phones, but Dave Stetzer explains that the hazards of electrical current generated by power companies are greater than most of us realize, and that electromagnetic pollution is not strictly a wireless device problem. Mr. Stetzer has been called as an expert witness in lawsuits against electrical power companies due to his vast expertise on this subject.
I seriously doubt there is anyone in the U.S. today more knowledgeable than Dave Setzer on this topic, so I had Health Impact News' own health writer John Thomas investigate this very important topic that affects each one of us. Much of the research presented here is based on the years of knowledge accumulated by Dave Setzer. Much of how this "dirty electricity" affects our health is based on the research of Dr. Magda Havas, who will be introduced below.
High Frequency Voltage Transients in the Power Grid may be Causing Life Threatening Health Problems for You and Your Family
by John P. Thomas
Health Impact News
In New York City, Jodie Lane was walking her dog when she stepped on a metal plate in the sidewalk and was killed by electricity. [1]
This was not a one-in-a-billion occurrence. Ground current is pulsing through concrete sidewalks, metal grates in sidewalks, manhole covers, metal street light poles, fire hydrants, and even bus stop signs throughout North America.
In Seattle, Lisa McKibbin was walking her 68-pound German shorthaired pointer Sam through a neighborhood when the dog stepped on a metal plate by a lamppost and was electrocuted. Ms. McKibbin indicated that she thought her dog was having a heart attack or having a seizure. She said,
"I opened up his mouth, stuck my hand in his mouth and I received a jolt … I received a jolt of electricity in my hand." [2]
In a Baltimore public park, 14-year-old Deanna Green was about to go to bat in a church softball game when she touched a metal safety fence. She was killed by 280 volts of electricity that had leaked out of the ground into the fence. [3]
The problem of ground current or stray voltage is so bad that warnings have been issued to residents of New York City, Toronto and other major cities. Pet owners are being warned to take precautions when they walk their animals on city sidewalks to avoid having their pets electrocuted. The problem of ground current is also a greater threat to young children, because of their smaller physical size.
The Today Show recently featured the problem of stray voltage:
The above is an excerpt from what is a very thorough article. I hope you'll go read the rest of it. The only thing I would state further is that we have had very positive experiences with grounding sheets but then we currently have an analog meter and a gadget in place on the incoming service line that calms things down along with filters throughout the house and had spent a LOT of money having the home wiring investigated and mediated. There's a lot to be considered when someone is having health issues. I wouldn't rule out grounding efforts casually but you do need to be aware that in your specific circumstances they may not be a good/best option. I was surprised to learn from a man in Australia that the ground is so saturated there with ground current that he can't walk barefoot outside. Haven't we made a mess of things?
https://healthimpactnews.com/2015/dirty-electricity-is-a-national-problem-affecting-everyones-health-in-the-united-states/